Are you crazy about coffee? If you are a person who can't even think of starting your day without coffee. Not just that, you love to drink coffee in the evening too, then a coffee cocktail is a perfect evening drink.
Coffee cocktails are a mix of coffee & delicious liqueur which you will love. These are some of the most delicious mixed beverages around! Enjoy them as an evening cheer-up drink or even as a dessert…remember not to have too much if you want to sleep!
Below in this article, you will get some of the best methods to make and enjoy coffee cocktail recipes! Some beverages use coffee liqueurs such as Kahlua and others use freshly brewed coffee. Whatever the type, if you love to drink coffee then we promise you will love these coffee cocktails even more! So, let's get down to the details.
What Is Coffee Cocktail?
Coffee is not merely for breakfast anymore. Beyond being a fan of caffeine, coffees are full of rich flavours and notes that pair well with a variety of liqueurs and spirits, from rum and whiskey to Vodka.
So, to discover the success of coffee as an element for cocktails, bartenders across the nations are reaching for espresso, drip coffee and also cold-brew to make these amazing cocktails.
The examples below feature heavily in bars from all over the UK and signify some of the finest coffee cocktails you can find. Follow the cocktail recipes to prepare them at home, whether you are entertaining visitors or just searching for a cheer-up drink for your Monday night! Feel like a bartender at home with these mixing reciepes.
What Is Coffee Liqueur Cocktails?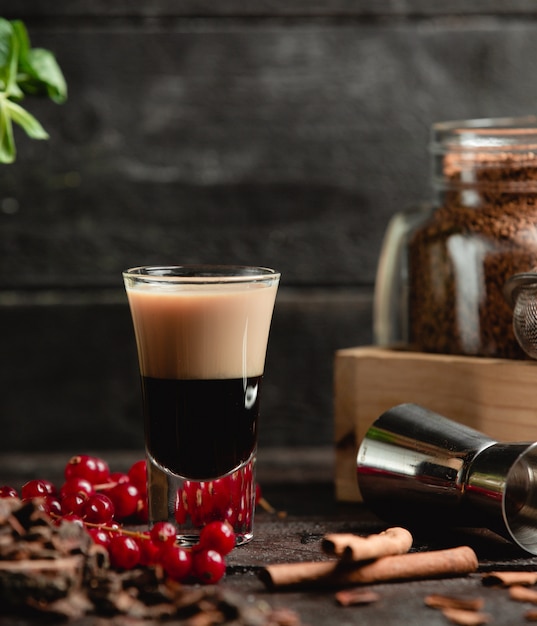 A liqueur coffee is a drink that contains coffee and also liqueurs (spirits). It's naturally served in a cocktail glass or tumbler, and they go perfectly with sugar and cream. Liqueur coffee drinks are served in many different styles.
Whether it is coffee cocktail like espresso martinis (vodka flavour), or Kahlua-filled spirits that use the flavour of the coffees, they are loved in the bars around the world.
Best Coffee Cocktails Recipes:
Preparing a homemade cocktail is amazingly simple if you know the steps and spirits like Kahluas or Tia Maria are easy to buy from local shops. For some easy liqueur coffee recipes, the base ingredients include Gday Mate coffee beans, base spirits and sugar.
Vodka or Rum are the 2 liquors / spirits which are usually used to prepare coffee cocktails. The Rum helps to produce a sweeter version to some extent because of its syrup base.
The cocktails are quick and easy to make and when completed, your coffee cocktails can be relished over ice or in your preferred cocktail. The most prevalent cocktails include espresso martini, or white Russian. So, let's now check out the classic recipes below…
Espresso Martini
Coffee fans here is the perfect espresso martini coffee cocktail recipe for you! It is the Espresso Martini, people's all-time favourite drink and ultimate vodka coffee liqueur. This one is a perfect refreshment for a lethargic evening or an after-dinner beverage. There are plenty of different ways on precisely how to make coffee martini at home. The original recipe had 2 types of coffee liqueurs and also simple syrup ingredients in it. The ingredients and instruction to make an Espresso Martini are as follow
Ingredients
Kahlua or coffee liqueurs
Vodka
Strong coffee or Espresso
Preparation:
Prepare a shot of strong coffee or Espresso using the espresso maker or you can also make it in the Aeropress (Choice is yours).
Combine 1 part vodka to 1 part kahula and pour in to the cocktail shaker, along with your espresso, add ice to it and shake well
Strain it into the martinis glass and then pop a coffee bean on top for the traditional cocktail glass garnish.
Vodka And Coffee Liqueur
Vodka and coffee liqueur is also called White Russian. This is made up of of vodka coffee liqueur, and is nice and creamy. This classic cocktail is particularly tempting in the winter season. Let's now see its complete recipe with ingredients and instructions below.
Ingredients
Shot of espresso / freshly make brewed coffee
Heavy cream
1 shots of Kahlúas or any other coffee liqueurs (or as per your taste)
1/2 Shot of vodka (or as per your taste)
Whipped heavy cream for classic glass garnish (Optional)
Instructions
Simply make coffee as you normally do for yourself, toss it in the shot of Kahluas and a ½ shot of the Vodka
Now pour in some heavy cream
Then give it a stir
You have a classic white Russian, sit back and enjoy the cream infused coffee!
Drinks With Kahlúa and Rum
Kahlúas blends well with Rum too, mostly spiced and dark rums. It is really not shocking, since Kahlúas are some type of rum-flavored liqueurs with coffee. It is made with ginger beer and dark rum. So, let's now find out its complete recipe along with ingredients and instructions.
Ingredients
1 shot/ 1 ounce of Kahlua
Ice (As per needs)
1 shot of Dark rum
Ginger beer
1 Lime wedge for classic garnish (optional)
Instructions
Fill a cocktail shaker with some ice.
Add the Kahlúas & dark rums
Shake the well in a cocktail shaker
Pour it into your glass
And top up with ginger beer
Stir it well again.
Finally, garnish it in a cocktail glass with a lime wedge.
NOTE:
Many individuals like to have it straight or some like to have it classic on the rocks, so if that is your choice, then surely do this.
Conclusion
Kahlúas are the all-rounder star of several delightful cocktail recipes, so it is easy to learn a recipe with Kahlúa that you love. You can also sip the liqueurs by themselves just over the rocks. Kahlúa balances stunningly with several blends to create delicious cocktails. Cream works really well in the cocktails too, as cream is versatile and goes perfectly with coffee
FAQ: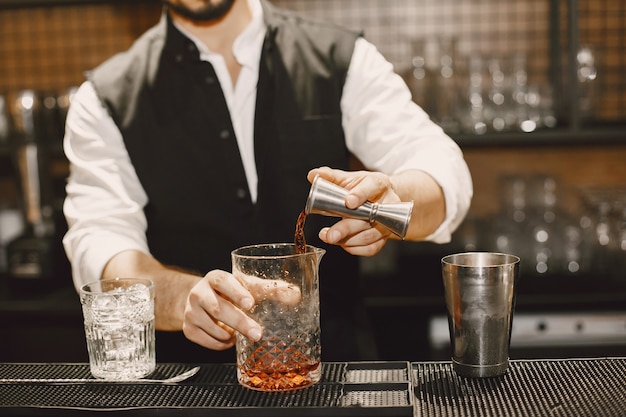 Q. What do you mix coffee liqueur with?
A. You can add Volka, Rums, Whiskey, chocolate, Sugar, and ice with your liqueurs for coffees to make it super delicious.
Q. How do you drink Kahlua coffee liqueur?
A. There are several ways to make and drink coffee liqueurs or kahlúa. You can have it as a classic espresso martini, as a chilled and creamy cup of coffee with a twist of vanilla or chocolate with it.
Q. What is the name of the cocktail made from coffee liqueur and vodka?
A. The name of the cocktail made from liqueur coffees and vodka recipe is called black Russian
Q. Can you drink coffee liqueur straight?
A. Of course yes. If you like it straight then have it.